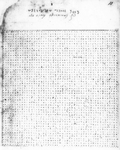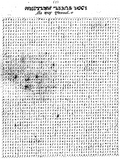 Full Table Transcriptions
[
]
Line-by-Line Transcriptions/Translations
[
]
Translations
[
]
KN-001 <still in progress>
[
]
Voices of glory and peace above the flame, the trinity gathers in brightness and strength and creates, via thought, servants to set in governance of the eternal kingdom which is beyond perception. Behold this is the power of the creator.
This is the beginning of time and this place is encompassed by servants looking on in peace. The kingdom therefore is as a sea in the spirit of the creator. The trinity creates the concept of independently conscious creatures. The spirit is as the marrow of the exalted vessels. They praise truth and enter into a covenant with the Holy Spirit.
Another place is prepared for creating material things which will be created by the joint power of the trinity. Judgement by the Holy Spirit will not be here except judgment of the spirit. The trinity says as one that in this place there will be beautiful burning suns to provide light.
This will be the first action. For the second I will prepare the heavens. Prepare the greater water to gather and descend then number the dry places which result. With pleasure I work this power while time moves forward and it is done.
Those present at the beginning bear witness to the spirit manifest in beauty The water of the spirit descends and light becomes visible over the darkness.
Servants, come forth in great glory and proceed to this creation. There I will give you power to govern. Go down and prepare a place which is like here in that it is not a place of wrath but is another kingdom, one where creatures reign.
The one that separates light brings forth strength to place creation and begins to differentiate the spirit.